Date: Friday,9thJuly 2010
Details:ALSWA CEO Wins Prestigious National Award

Dennis Eggington accepts his 2010 National NAIDOC Award for 'Person of the Year' in Melbourne on 9th July

Photo by Mahala Strohfeldt Courtesy of the Koori Mail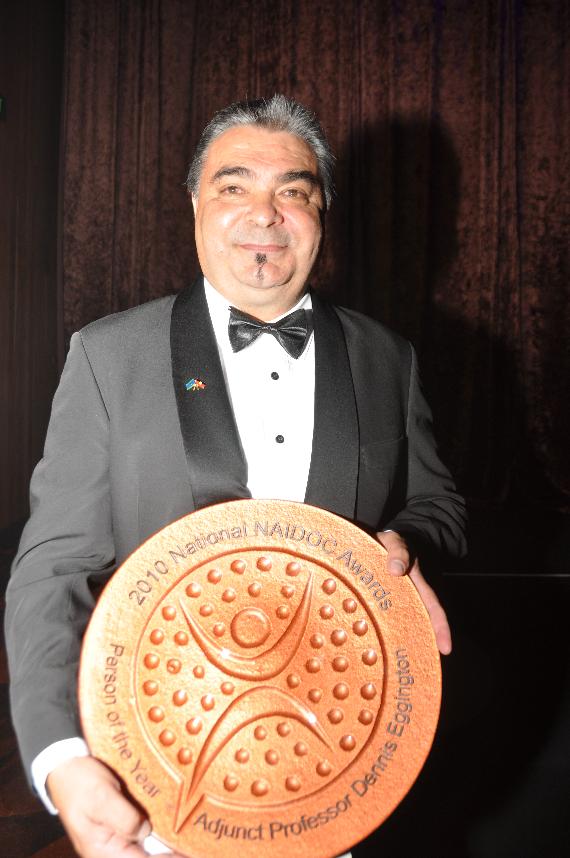 ALSWA CEO Wins Prestigious National Award – Friday,9thJuly 2010
Adjunct Professor Dennis Eggington, CEO of the Aboriginal Legal Service of Western Australia (ALSWA) has been announced as the 2010 'Person of the Year' at the prestigious National NAIDOC Awards, held in Melbourne on 9th July 2010.
This acclaimed award recognises Mr. Eggington's commitment to social justice and advancing the rights of our people, which spans four decades.
A tireless human rights campaigner, Dennis began his career in education during the seventies before branching into Indigenous media during the 1980's. Dennis is widely known for his extensive work within the justice system, having been the CEO of ALSWA since 1996.
Speaking after the Awards ceremony, Mr. Eggington said that being honoured with this award is one of the "highlights of his life. I feel extremely proud and it was wonderful to share in the national celebration of NAIDOC Week and be honoured in such a way. It is an incredible feeling and an experience which I will never forget" said Mr, Eggington.
ALSWA Executive Officer John Bedford says that the award is testament to the hard work of the CEO over many years. "Throughout his career, Dennis has demonstrated an unyielding commitment to human rights and creating a better future for our people, and this award is something that all Western Australians should take pride in", said Mr. Bedford.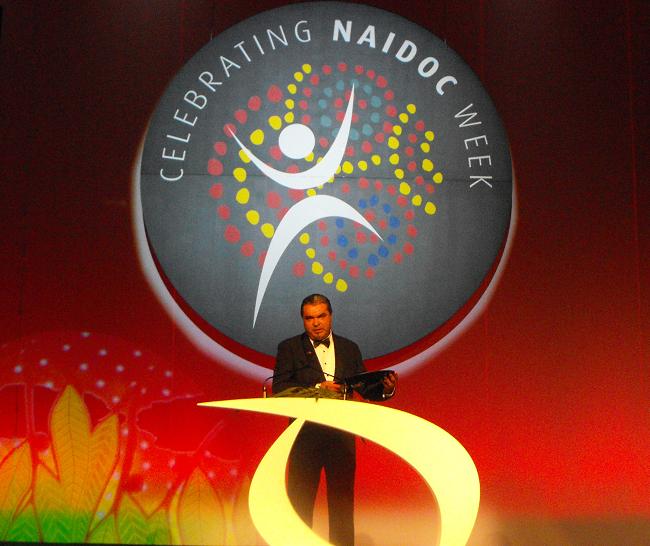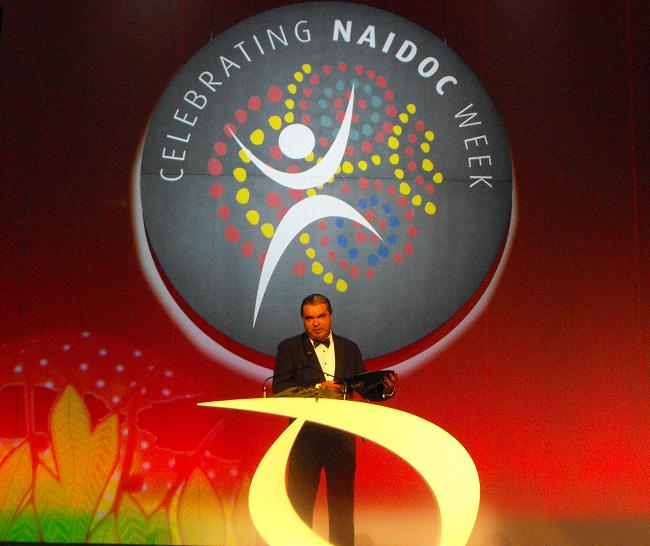 Mr. Bedford said that the award acknowledges qualities that many within the community have for a long time recognised. "Regardless of his heavy workload, from a community perspective Mr. Eggington's door is always open. As the public face of ALSWA, he is always humble, welcoming and most importantly passionate about the ongoing advancement of the Indigenous community".
ALSWA congratulates Dennis Eggington on the outstanding achievement of being named as the 2010 National NAIDOC 'Person of the Year'. "This is an extremely proud time for us all and ALSWA commends Dennis on this Award and his outstanding ongoing work within Western Australia.
Photos by Mahala Strohfeldt, reproduced courtesy of the Koori Mail