31May 2011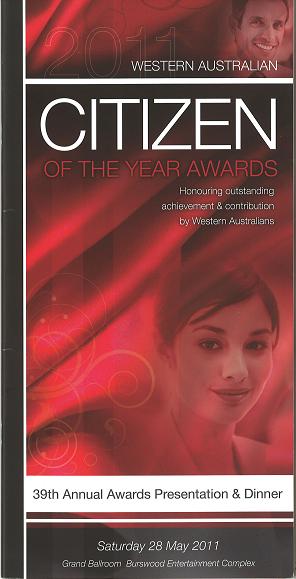 31 May 2011
Adjunct Professor Dennis Eggington, CEO of the Aboriginal Legal Service of WA (ALSWA) has been awarded the prestigious 'Indigenous Leadership Award' at the 2011 WA Citizen of the Year Awards.
A Nyungar man from the south-west region of WA, Mr. Eggington, a proud father and grandfather, was honoured to receive the award, which recognises his professional and personal achievements and outstanding contributions as an Indigenous leader and inspirational role model.
Speaking after the announcement at Burswood's Grand Ballroom on Saturday night, Mr. Eggington said he felt extremely humbled. "To receive the Award was a great honour in itself however, to be named in the company of fellow nominees (Dr. Mark Bin Bakar, Mr. Jim Morrison and Dr. Pantjiti Mary McLean) is an even bigger honour".
The CEO of ALSWA since 1996, Mr. Eggington, who holds a Masters of Human Rights Education, has been a strong advocate in advancing the rights of Aboriginal and Torres Strait Islander people for almost forty years. Commencing his early career as a teacher in WA, NT and NSW, he has also lectured at Curtin University's Centre for Aboriginal Studies and established the Perth based WA Aboriginal Media Association (WAAMA) in the late eighties.
"If I look back over my own career, there are so many people including my family, friends and professional peers who have inspired me along the way. I feel extremely fortunate to have made so many lifelong friendships from throughout the country because it is our shared experiences that have helped to shape the person I am today. There are so many people working tirelessly in our communities and this award is also testament to the great work done by our dedicated team at the Aboriginal Legal Service of WA" said Mr. Eggington.
ALSWA Executive Officer Mr. John Bedford said that Mr. Eggington's commitment to social justice and human rights ensured that there was a strong voice advocating on behalf of Indigenous peoples within WA's justice system. "We are a leading organisation within this state's legal system and we are extremely proud that Mr. Eggington's work at a local, national and international level has been acknowledged in this way" said Mr. Bedford.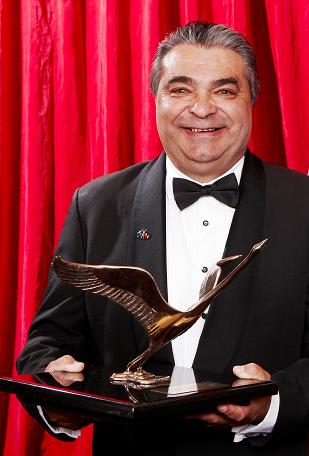 Dennis Eggington pictured with the 2011 WA Citizen of the Year 'Indigenous Leadership Award' (Photo courtesy of Celebrate WA)