WARNING: Aboriginal and Torres Strait Islander readers are warned that this website may contain images and names of people who have passed away.
About ALSWA
ALSWA provides legal aid services to Aboriginal and Torres Strait Islander peoples throughout Western Australia in accordance with grant conditions imposed by the Commonwealth Attorney General's Department.
ALSWA has a head office in Perth and offices in 14 country locations.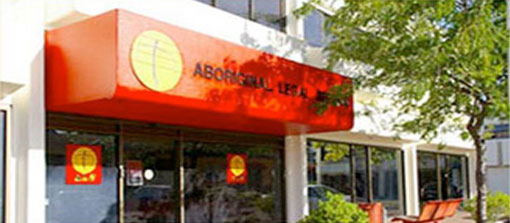 Governing Commitee
An 8 member Executive Committee, consisting of elected Aboriginal community representatives from around the State, governs ALSWA.
The 8 electoral regions that determine the representatives are shown to the right.
The Committee meets four times a year to make decisions influencing operational procedures, organisational functions and policy directions of the Service.
The Executive Committee may form sub-committees on specific issues as it sees the need.
Electoral Regions
• Central (Metropolitan)
• Central Desert
• East Kimberley
• Gascoyne/Murchison
• Goldfields
• Pilbara
• South West
• West Kimberley